An editorial and digital integrated marketing collaboration between Esquire magazine and Cadillac. The concept was the pair both brand to support the aligned to the Cadillac brand with the introduction of
NY Fashion Week:
Mens
, which launched in September of 2015. This integrated marketing campaign was promoted as a 10-page pull-out booklet from the September issue of Esquire, as a day-in-the-life video shoot with four influence tastemakers, Brenmar (DJ), Curtis Kulig (Artist), JJ Johnson (Chef), + Sean Sullivan (Photographer). 
Below is the final work of the advertorial layouts, day-in-the-life videos, and digital collateral (responsive hero digital units and promotional / social posts)
Team
Creative Director: Alison DeBenedictis  /  Art Director: George Garrastegui, Jr.
Marketing Director: John Courtney  /  HMG Digital Project Manager: Meagan Greene
Photographer / Director: Josh Rothstein  /  Production Services: The Bend Creative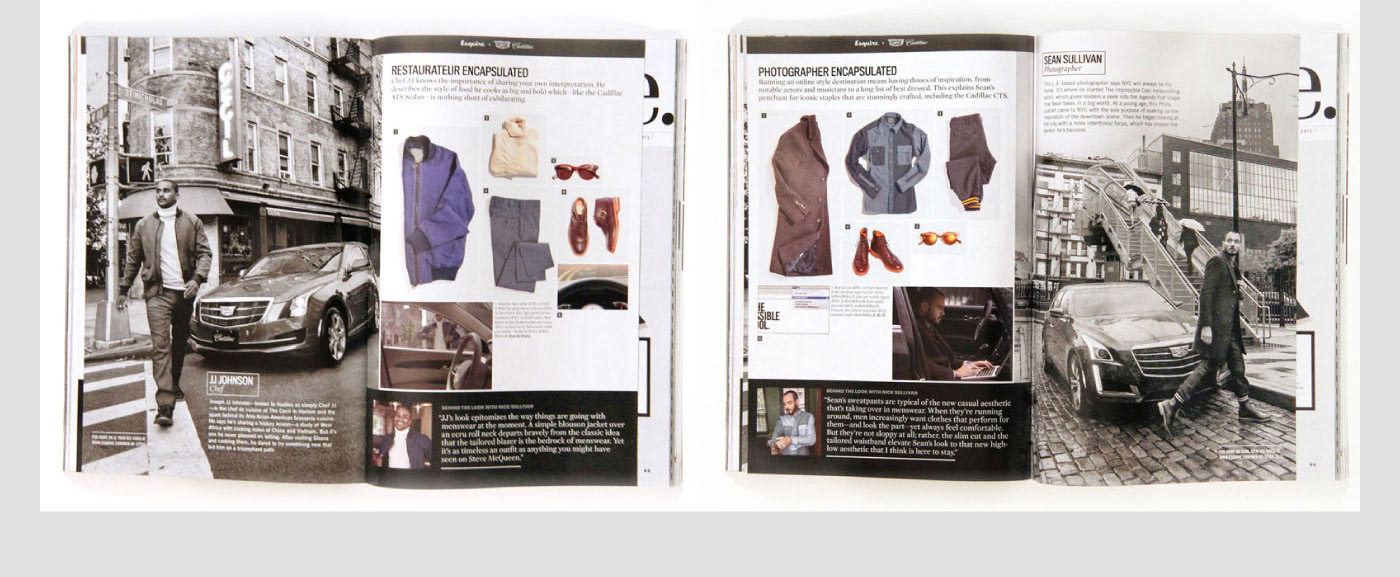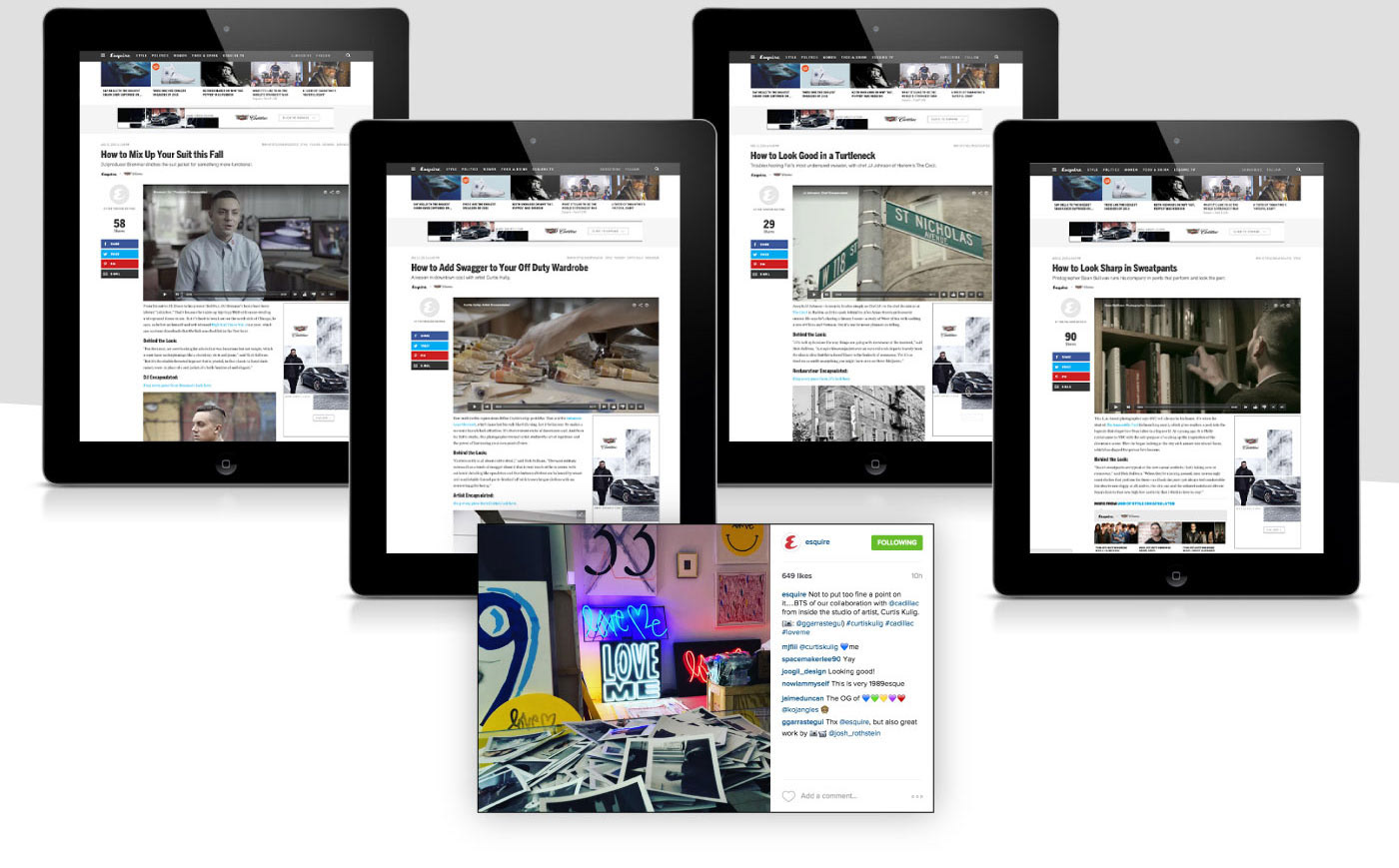 15sec. trailers for each tastemaker: Brenmar, Curtis, JJ, Sean